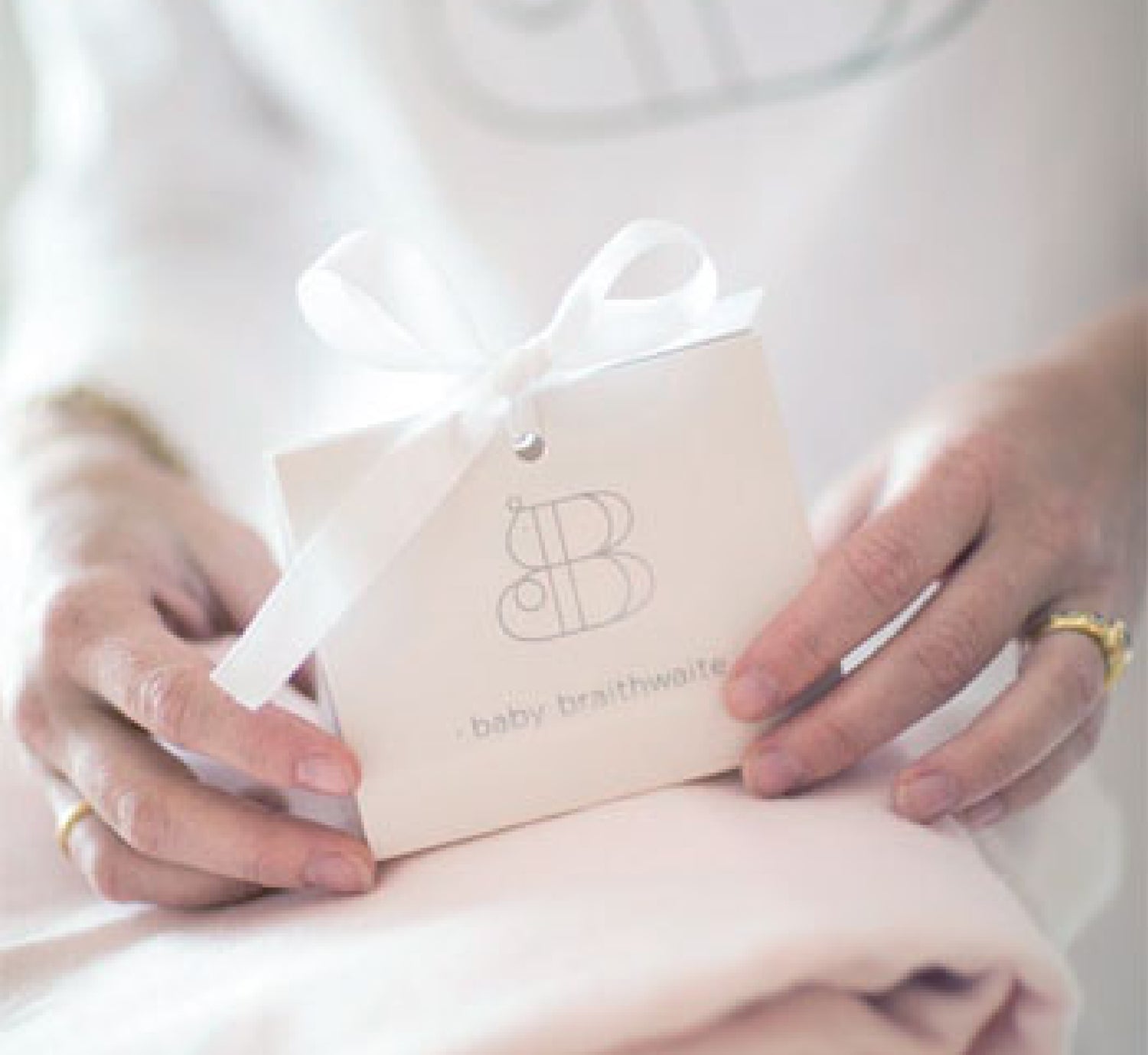 GIFT & REGISTRY SERVICES
We believe that love
is in the details
from registry to gift wrapping, we hope to make your shopping experience easy and enjoyable.
Gift cards
Can't decide what to gift the special little one in your life? Give the gift of choice! A baby braithwaite gift card let moms- and dad-to-be select the perfect item for baby to suit their personal taste. We offer two options to suit your needs, click here to learn more.
Gift Packaging
When you send a baby braithwaite gift, you can rest assured that it has been wrapped with care. We wrap each item in our signature gift sack, including a handwritten personalized message for $2 per gift package. Simply select the Gift Packaging option of your choosing during checkout and we'll take care of the rest.
Please note, some items are too big to be gift wrapped. Like, say, a crib. Have you ever tried to gift wrap a crib? Not for the faint of heart. (But we're happy to include a handwritten gift note! Notes fit on everything. Even a crib.)
Make It Personal
A personalized or monogrammed item is destined to become a family heirloom to be cherished for generations to come.
Learn more about our monogramming and personalization gifts and services here.
Wish List
We believe in wishing big! Keep track of all of your hope-for's with an online Wish List, accessible through your My Account page, easily shareable with family and friends (and Santa, the Easter Bunny, the Tooth Fairy…).
Gift Notices
As a special complimentary service to our clients, should a gift you've ordered be presently out-of-stock or take more than two weeks to make, we will always gladly hand-write a note on our stationary to the recipient letting them know that a very special gift has been ordered for them and telling them of its expected arrival date. We always love being a part of helping you give the perfect gift, in every way.